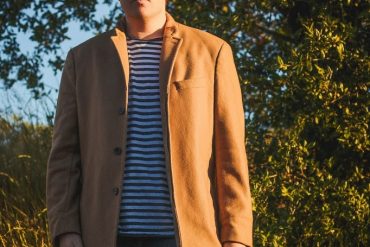 Ryan Nealon, 25, is a singer/songwriter from San Diego, CA and is based in Los Angeles, CA. Nealon has received...
Icelandic breakout star Daði Freyr, is releasing his new single 'Where We Wanna Be' today, May 22nd, via AWAL. The...
Brendon has released 'The Butterfly Song' as his latest single. Taken from the recently released album, Hold My Hand, the...
Following the release of her emotive single "No More", London based art-pop artist Emma Danelon returns with her slick new...
Hannah Grace has released her brand new single 'How True Is Your Love' via Never Fade Records. 'How True Is...
Patricia Lalor has released her brand new EP 'Sleep Talk' via Friends Don't Lie Ltd. Marking the release she has...
Brazilian DJ, producer & record label owner Alok has linked up with British record producer THRDL!FE on exhilarating new single...
Neo-soul and jazz music devotee musician KID BE KID has released a new version for her single 'Slide featuring Julia...
Based out of Toronto, U.N. Jefferson fuses the elements of Soul with the fundamentals of Motown and early R&B to...
Leanne Tennant is a UK born artist, her latest single 'Everspin' was released on February 20th, 2020 via LT Records....
Everyone has their own strange family dynamics. That aunt that hugs too much, the racist uncle, the grandparent that's losing...